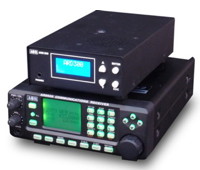 (Receiver not included)
Versatile and powerful digital voice decoder/demodulator for your trusted analog receiver!
Decodes dPMR, NXDN and popular amateur digital voice modes from Icom, Alinco and Yaesu.
Decodes APCO P25 voice signals, used for example by U.S military and diplomatic services around the world.
Compatible with AOR legacy receivers AR8600MK2, AR5000(A/+3), AR-ONE and newer AR2300, AR5001D, AR6000.
And very importantly, supports any other brand's receiver featuring a 10.7MHz or 45.05MHz IF output!